​.
.
.
Services
---
Photography

All areas of photography; Weddings, Portrait, Models, Events, Runway, Corporate, Magazine, Personal and Investigative.

Film Production

All phases of Film Production;
​

Development, Funding, Pre-Production, Production, Post Production and Distribution.

Construction

All areas and phases of Construction; Homes, Trailers, Garages, Sheds, Underground Emergency Bunkers. Electrical, Plumbing, Welding, Painting.
---
(c) 2016 by AH PHOTOGRAPHY | ALLAN HALL
​.
This is not a solicitation or offering for ownership of AH Photography, EMP FILMS, BSAFE Bunkers, Preppers Preparedness, Lonely Hearts Club, Hill Fabrication, EMP Films Online Store or any property in those states where regulated. Membership in

AH Photography

is free to selected candidates. Membership does not provide ownership, or assure any right of a co-ownership interest in

AH Photography

or the related associations that

AH Photography

may own. Ownership or membership participation in any

AH Photography

or associations may not be for investment purposes. By using this website you agree that it shall only be for lawful purposes; that your identity is genuine and that any form of fraud against

AH Photography

including but not limited to any misrepresentation of your personal profile, or other information provided on your

AH Photography

membership application, will not be dishonest, falsified, indecent, or considered any form of a scam or malicious hoax against

AH Photography

, or

AH Photography' management, directors, Producers, employees or members; including but not limited to any form of tort, racketeering, corruption, theft, fraud, scam, hoax, rip off, harassment, spam, that may be determined to be of illegal or immoral conduct or misconduct, or for similar unlawful, unethical or criminal purposes, or a breach of agreement or confidentiality, or an abuse against, or intended to damage the reputation of

AH Photography

, its founder Allan Hall, its management, or the AH Photography Company, members, associations and products. See Terms Of Agreement. Any unauthorized use, infringement or dissemination of the information in this website, including copying of any portion of this registered and copyrighted website is prohibited and will be prosecuted to the fullest extent of the law. All terms, conditions and specifications are subject to change without notice.
Powered by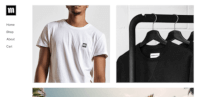 Create your own unique website with customizable templates.